Amazon does NOT make it easy to talk to someone and over the years, they've made it more and more difficult to reach a live support agent. In this brief tutorial we're going to show you how to reach someone ASAP.
We'll be updating this article as this changes... because it will. Guaranteed.
1. Click on Help in Seller Central

2. Click on Get Support

3. Click on Contact Us
4. Search for "Help"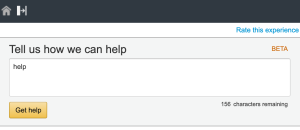 5. Now you should be able to interact with the background and when you can click on "other account issues"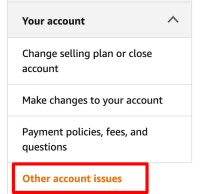 6. And Viola! You can now reach someone.